Game Hosting
Somewhat reliable game (mostly ClassiCube) hosting.
The servers are hosted in isolated and portable Linux-based Docker containers at tier 2 facilities in Kitchener, Canada. and Bucharest, Canada.
Need panel access? The link is available here.
Why host with me?
There are lots of features: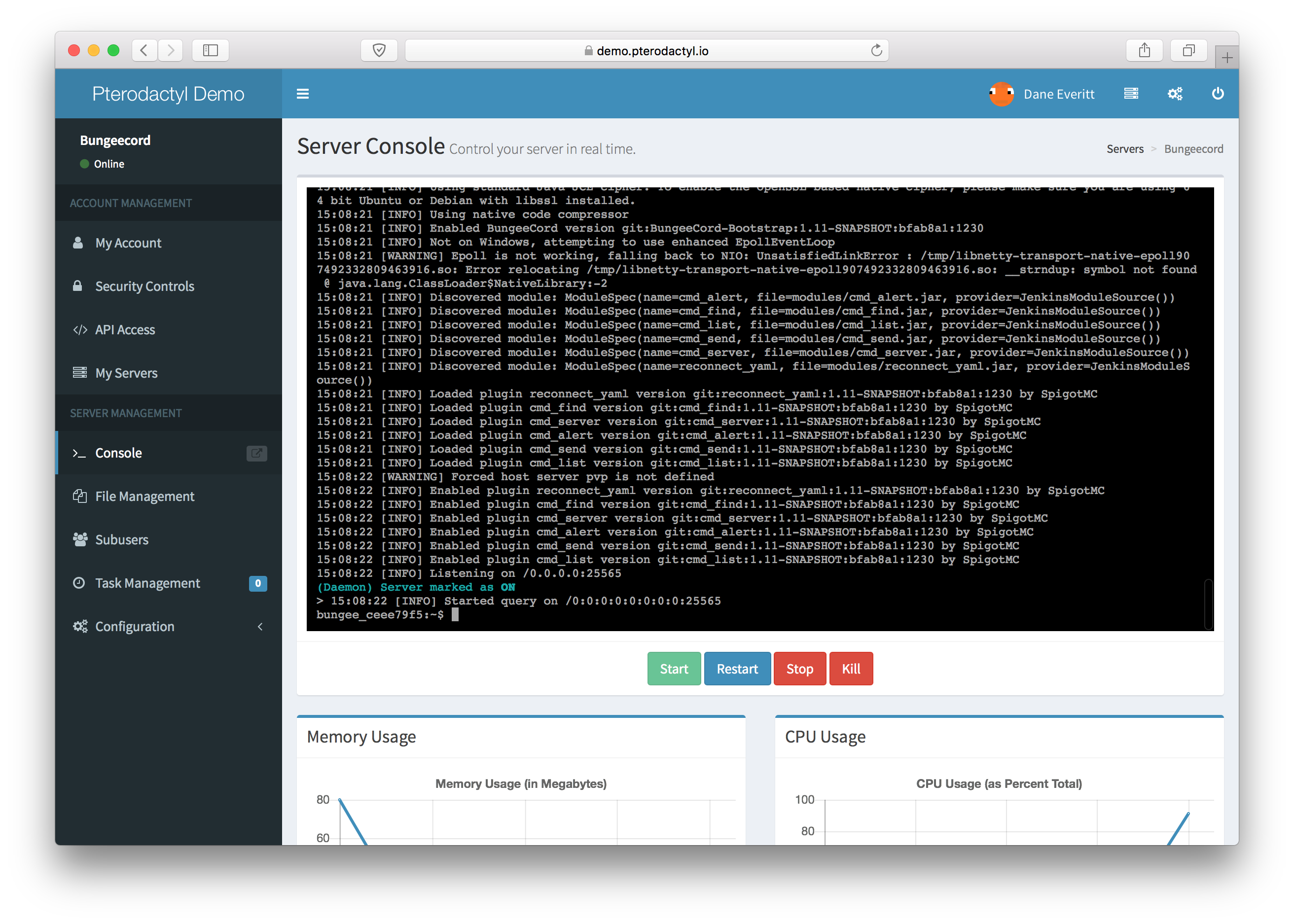 You get access to a control panel, which makes it easy to spruce up your server.
Maintenance and operations of the backend are taken care of for you, so you can focus on doing whatever people do, like making your server amazing.
Instances are completely segregated and maintained by docker, a container application. orchestration has never been easier!
It's

free

. literally. There's no cost to you.
Where do I sign up?
If you'd like to request a server, simply use one of the contacts below, specifying that you're requesting a server.
Is there customer service?
For hosting-related issues, you can get in touch through the following channels:
via the support portal
via irc
via email
via discord
support representative: CookieNetwork+
support representative: Kingmb+
support representative: UnknownShadow200+
support representative: Dje4321
Try to keep questions in regards to the service, not the game servers. Although UnknownShadow200 will take questions about the servers if you need help with that.
Terms & Privacy:
If you're here to file an abuse report, just send it to the email above.
You're bound by the following (which can change at any time, and also is not exclusive to these):
Follow the law in your own country, along with united states and canadian law.
Servers are found to intentionally abuse resources (abuse is defined as a server that consumes heavy resources for an extended time) will be suspended.
There is no warranty on the use of my services! backups are best effort, but sometimes things go wrong and data gets lost. You should take backups as well!
Hosting services may be discontinued at any time.
Really just use common sense and be respectful towards others. if an abuse report is received, your server will likely be audited.
Your privacy is very important to me. As such, the following applies:
You consent to the use of cookies when logging into the panel. This is for the purpose of storing session information, and to ensure you experience no interruptions when utilizing the panel.
As a data controller, we hold information that a user provides us, such as email addresses and legal names. This data is never transmitted to any third parties in any way, shape, or form.
As a data controller, we also hold information such as Internet Protocol (IP) addresses. This data is never transmitted to any third parties in any way, shape, or form.
As a data controller, we also hold data that the user may have provided while on the service. This data is stored within our network, and we never transmit such data to any third parties in any way, shape, or form.
All users worldwide are afforded certain data privacy protections under the EU General Data Protection Regulations (GDPR 2016/679). This includes provisions regarding the security of personally identifiable account information, how server data is handled, data retention practices, and the right to be forgotten. Additional information on these protections can be requested by contacting a support staff member.