Play with friends around the world without the hassle.
eddynetweb's hosting
Semi-reliable PaaS game hosting since 2016. We handle all the server computation so you can focus on enjoying the game.
The project operating subsidy has been reviewed and approved through December 2023. The internal grant code is ERP_Q0836_AP95. The charge group is CGF_ACF_4. Anticipated aggregate operating costs and operating subsidy are $94.76, up $8.30 from last review.
The project is 100% funded via operating subsidy through December 2023. Bi-annual review will take place December 30th, 2023 via grant programme.
Nodes & Resource Donations
---
Benefits
You get access to a control panel, which makes it easy to spruce up your server.
We handle the infrastructure and dependency requirements so you can focus on just running the server.
Game instances are completely maintained by Docker containers. Your server data is isolated only to you and those you share them with.
It's

free

. The project is fully funded and doesn't cost you anything to use.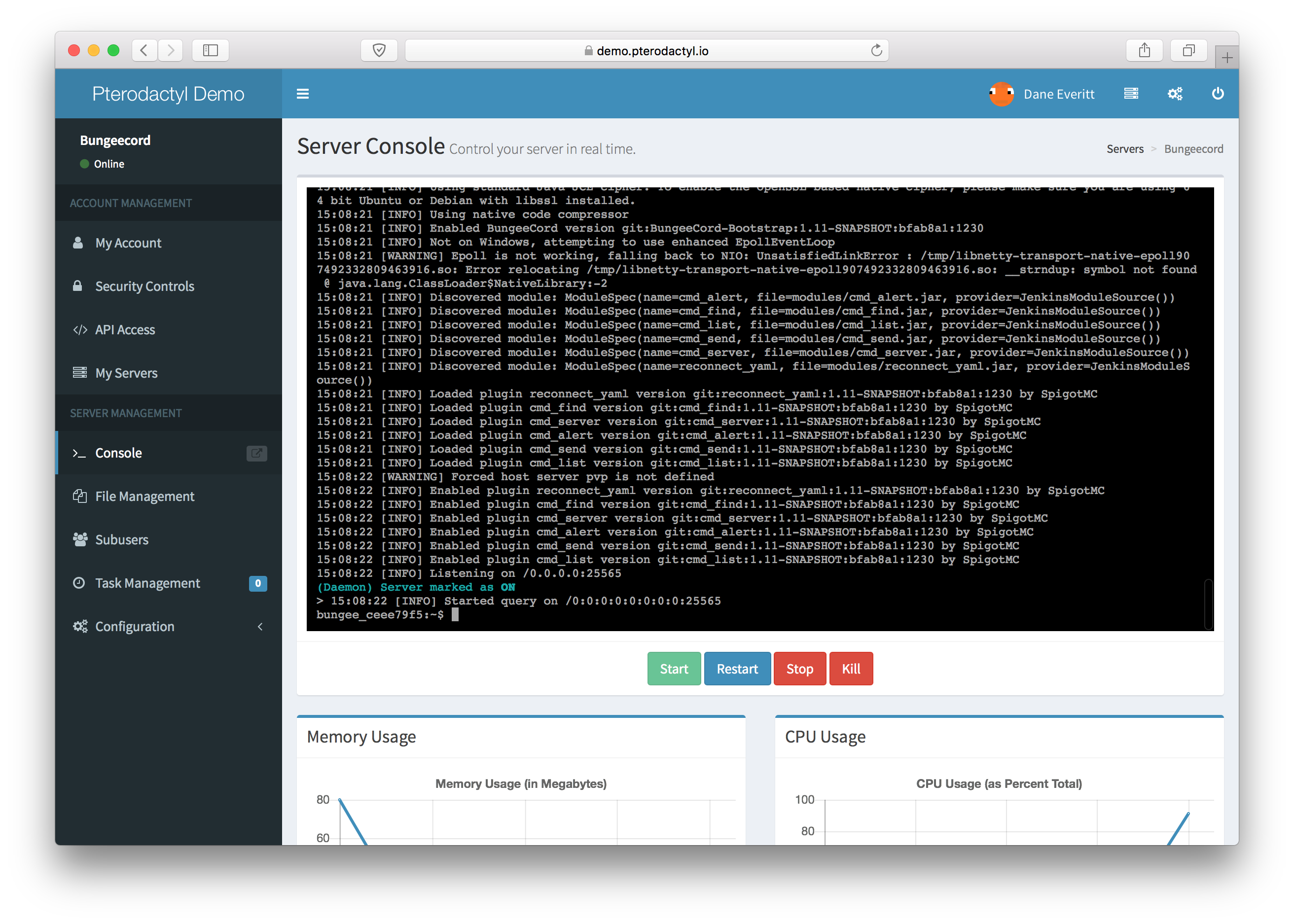 ---
Customer Service
Assistance for the service may go through these routes:
In-Game Staffer: CookieNetwork+
In-Game Staffer: 123DMWM+
In-Game Staffer: UnknownShadow200+
In-Game Staffer: lordmakerreturns+
In-Game Staffer: VenkSociety+
---
Supporting The Project
Thanks for your interest! Here's what you can do to help:
Money donations are nice, but aren't quite necessary. Overhead costs are incredibly low due to the nature of the infrastructure.
We're really looking more for resources to host the servers. If you have a spare virtual server or dedicated server that allows for virtualization of a Linux distro, has its own publicly facing IP address, and reasonable RAM and storage space, then this would be perfect to donate.
If you're not familiar with the technicalities of deploying servers, you can also purchase a low cost dedicated server or virtual private server, and we can configure the entire thing for production use.
If you're interested in donating server resources, let me know via email or Discord.
---
Terms & Privacy
Follow the law in your own country, along with United States/Canadian/United Kingdom civil and criminal law.
Servers are found to intentionally abuse resources (abuse is defined as a server that consumes heavy resources for an extended time) will be suspended.
There is no warranty on the use of my services (see below)! Backups are best effort, but sometimes things go wrong and data gets lost. You should take backups as well!
Hosting services may be discontinued at any time.
Really just use common sense and be respectful towards others. If an abuse report is received, your server will likely be audited.
You consent to the use of cookies when logging into the panel. This is for the purpose of storing session information, and to ensure you experience no interruptions when utilizing the panel.
As a data controller, we hold information that a user provides us, such as email addresses and legal names. This data is never disclosed to any third parties in any way, shape, or form unless required by law or to facilitate essential business.
As a data controller, we also hold information such as Internet Protocol (IP) addresses. This data is never disclosed to any third parties in any way, shape, or form unless required by law or to facilitate essential business.
As a data controller, we also hold data that the user may have provided while on the service. This data is stored within our network, and we never disclose such data to any third parties in any way, shape, or form unless required by law or to facilitate essential business.
All users worldwide are afforded certain data privacy protections under the EU General Data Protection Regulations (GDPR 2016/679). This includes provisions regarding the security of personally identifiable account information, how server data is handled, data retention practices, and the right to be forgotten. Additional information on these protections can be requested by contacting customer service.
We are required to provide the following notice to meet our statutory requirements:
THERE IS NO WARRANTY FOR THE SERVICE, TO THE EXTENT PERMITTED BY APPLICABLE LAW. EXCEPT WHEN OTHERWISE STATED IN WRITING THE SERVICE PROVIDER (EDDYNETWEB PUBLIC SERVICES D/B/A EDDYNETWEB HOSTING) AND/OR OTHER PARTIES PROVIDE THE SERVICE "AS IS" WITHOUT WARRANTY OF ANY KIND, EITHER EXPRESSED OR IMPLIED, INCLUDING, BUT NOT LIMITED TO, THE IMPLIED WARRANTIES OF MERCHANTABILITY AND FITNESS FOR A PARTICULAR PURPOSE. THE ENTIRE RISK AS TO THE QUALITY AND PERFORMANCE OF THE SERVICE IS WITH YOU. SHOULD THE SERVICE PROVE DEFECTIVE, YOU ASSUME THE COST OF ALL NECESSARY SERVICING, REPAIR OR CORRECTION.
IN NO EVENT UNLESS REQUIRED BY APPLICABLE LAW OR AGREED TO IN WRITING WILL EDDYNETWEB PUBLIC SERVICES D/B/A EDDYNETWEB HOSTING, OR ANY OTHER PARTY WHO MODIFIES AND/OR CONVEYS THE SERVICE AS PERMITTED ABOVE, BE LIABLE TO YOU FOR DAMAGES, INCLUDING ANY GENERAL, SPECIAL, INCIDENTAL OR CONSEQUENTIAL DAMAGES ARISING OUT OF THE USE OR INABILITY TO USE THE SERVICE (INCLUDING BUT NOT LIMITED TO LOSS OF DATA OR DATA BEING RENDERED INACCURATE OR LOSSES SUSTAINED BY YOU OR THIRD PARTIES OR A FAILURE OF THE SERVICE TO OPERATE WITH ANY OTHER SERVICES), EVEN IF SUCH HOLDER OR OTHER PARTY HAS BEEN ADVISED OF THE POSSIBILITY OF SUCH DAMAGES.